Welcome!
Diapalante is a UK-based charity which works with local partners on small, community projects in West Africa. We work within communities, providing financial support and technical expertise in order to help people achieve their goals.
Our name is taken from the regional Wolof language and means 'working together in solidarity'. We build long-term relationships with our partners, listening to their needs and working with them to see what support we can provide.
All of our projects are put forward and run by local representatives.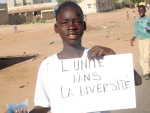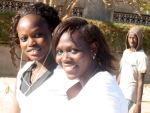 Congratulations to Caroline Chandler who ran the 2019 London Marathon to raise funds for Diapalante. Many thanks to everyone who sponsored her.
Our Projects
We have been working with local communities in Mauritania and Senegal since 2005. Find out more about our projects.
Want to know more?
If you have any questions about our work, please feel free to contact us.